(AKA The Okay, The Bad and The Ugly)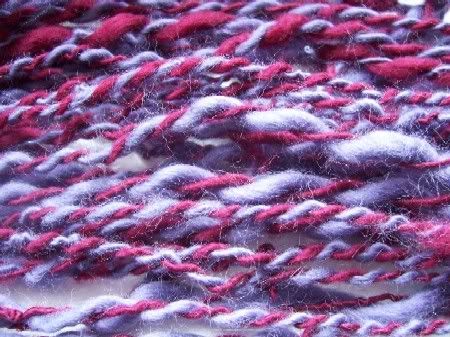 Made from merino roving I bought at Wonderwool. It varies between DK and super bulky I'd say. Hmmm.... art yarn, 15 metres of it. Oh well, my spinning abilities can only get better.

A kind Raveller sent me some raw Suffolk fleece in a Karma swap. Florrie cat is obsessed with it and both cats have decided it smells very interesting and sheepy. Before and after washing: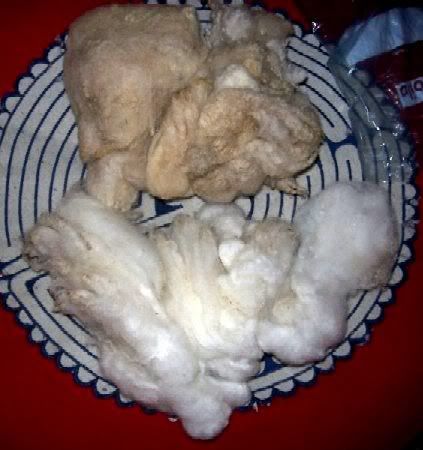 I've combed the half that I've washed and started spinning it - very slowly. It's so much harder than using pre-prepared roving.

Woolfest on Friday... I've got to look up all the logistics of getting to Carlisle bus station fro the railway station, getting from Cockermouth Main Street to Woolfest (I know there's a shuttle bus but it depends how it ties in with our bus from Carlisle), where our hotel in Carlisle is etc. I'm trying to mke a list for Woolfest so I don't get overwhelmed and buy too much, or buy the wrong things.